A ONE-STOP SHOP FOR ALL OF YOUR BRANDING NEEDS
Impact Promotions is your local one-stop, marketing shop offering a large showroom full of apparel, promo products and ideas. Stop by and let us show you what's trending and hot this season.
Come on in, take a look around, and enjoy an espresso or bottled water. We have a change room, allowing you to try on items of choice and a number of catalogues with thousands of items.
We make it easy at Impact… no 1-800 numbers, just face to face consultations in a great atmosphere. We're open 10am to 5:30pm, call and make an appointment if you would like to discuss your needs. We make first impressions the best impression.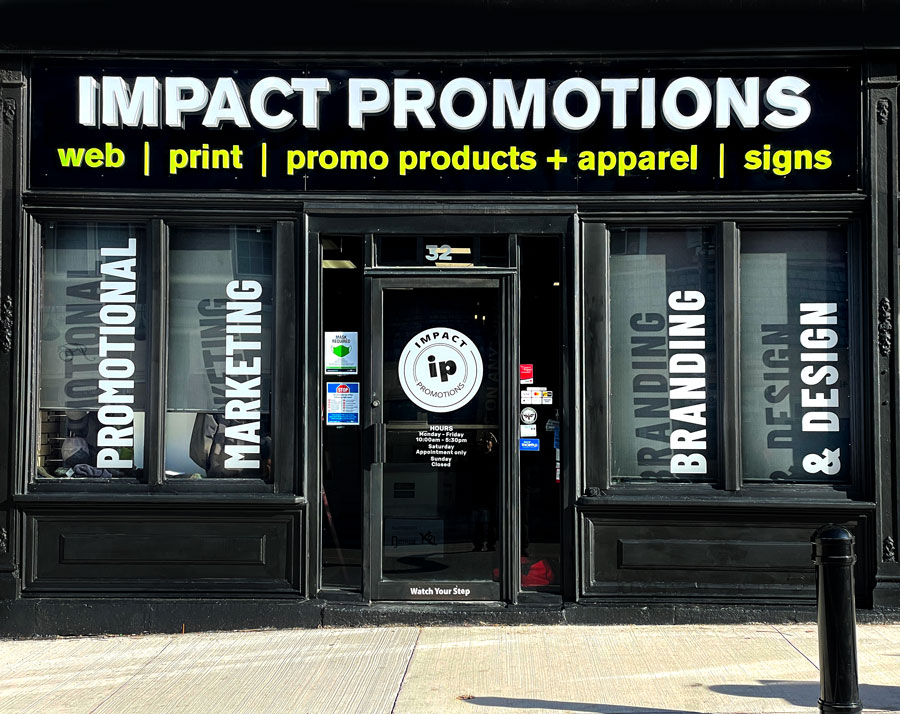 Our Showroom at 32 Front St. S. in Thorold